A look at 'Anaarkali of Aarah' through the gender lens
Anaarkali of Aarah
is a song of retribution and a classic revenge story, Bollywood masala style, and yet it is so real that you feel you are part of her every decision. Maybe it's just me, but rather than watch something like Bat'man' and Super'man' fight it out in incredible VFX, give me Anaarkali's fight for her dignity and bodily autonomy any day.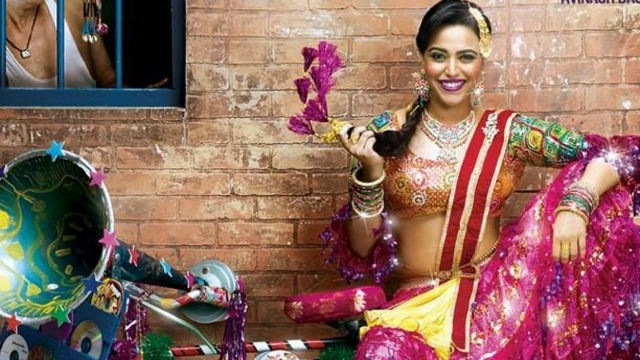 Anaarkali of Aarah, through the story of sexual harassment of an entertainment dancer, makes you curious to dissect the psyche of men who perpetrate such assault. What are we as a society enabling by encouraging use of a female body dancing suggestively as a source of entertainment? Same logic goes for item songs, strip clubs, dance bars. The movie resonates with real life more than we could imagine. Do yourself a favour and google a certain music company in Haryana (hint: it's named after a bird) and watch a fully clad performer gyrate to regional song about a 'solid' anatomy. The channel has millions of followers— in fact, my friend's barber showed him a downloaded video while shaving him, and said, "Ye dekho mast cheej". The videos have awestruck men staring at the performer, who by the way, brings a man in the capacity of a bodyguard (like the character of Swara Bhaskar's manager in Anaarkali, played by Pankaj Tripathi). Some would argue that the position of power Anaarkali holds over the crowd as she performs, is empowering in itself, yet the nagging feeling that this isn't right in the first place, just does not go away.
The movie's premise of harassment endured by entertainment dancers is eerily reminiscent of the
woman shot dead on stage in Punjab
while entertaining a group of drunk men at a wedding. There has been no word in the media on what retribution the perpetrators faced. In fact all headlines read "girl shot dead/dancer shot dead/pregnant girl shot dead" and hardly any headline mentions who shot her (note the prevalent use of 'girl' to describe a full grown woman). The theme with all crimes related to women is the same, "Girl raped/girl molested/girl murdered" with more focus on the profile of the victim and her personal life, rather than the accused. Consider this- "Drunk man kills a wedding performer on camera", "Rifle firing by men at weddings claims another life", "Violence by men on the rise". Oh wait, let's not say too much, we may trigger another #NotAllMen outrage.
The movie also explores the stigma that comes with being branded a sex worker in this country. It's apparent that being branded a sex worker (whether you are one or not) makes you a second class citizen immediately, a citizen who has no recourse with the authorities or sympathy from society, and whose self respect suffers a great deal. This brings about a technical question as well about the laws of our land. Sex work (I hate the word prostitution) is legal in India and yet many women and men are arrested and harassed on this charge. For the sex workers this is double jeopardy because if they are scared of the authorities, who protects them?
Anaarkali uses the system to her advantage to exact revenge on her own terms. The climax of the film has the audience spellbound, internally cheering for Anaarkali. The movie makes you root for a woman who is not a pious, quintessential abla naari, and that I think is great progress in itself where Bollywood is concerned.
The writer is Programme Manager, Population First and the review was published in DNA India on April 5 2017.